24 hours, 7 days a week and Emergency call out service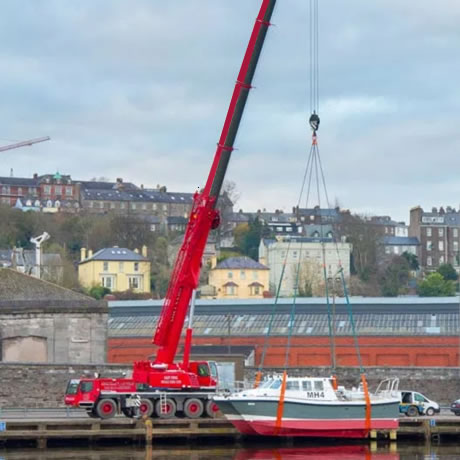 Welcome to National Lifting Solutions
Professional crane hiring services in London and throughout the UK
All of our staff at National Lifting Solutions are CPCS credited with a wealth of knowledge and experience. Our specialist lifting team come from a wide range of lifting backgrounds, such as working with tower cranes, mobile cranes and crawler cranes. Others come from plant movement, wind turbine installations etc.
All of our appointed person's Crane supervisors Slinger/Signallers Mobile crane operators have the highest regard for safety and getting you're project completed on time, efficiently and safely.
National Lifting Solutions Services
100% quality assured crane services
Specialist Lifting Services
National Lifting Solutions specialise in contract lifting that includes:
Read some feedback from our customers...
South Island Marina, Enfield
Fantastic service, well organised and very experienced team. They lifted our clients boat from the canal on to transport in less than 2 hour's including rigging and de-rigging the 100 ton crane. Would definitely recommend… thanks lads.

The guys came out and done a very professional job, lifting a hot tub into position. From start to finish all the planning, road closure was all taken care off by the NLS team in a busy area in Highwood Hill North London.
You can reach us on the following details, or simply fill out the form below.
Contact National Lifting Solutions
We provide experienced CPCS trained Appointed Persons, Crane Supervisors & Slinger/Signallers, and are always looking for new members to join our team.
National Lifting Solutions is renowned for its customer care and exceptional service, we want that to reflect in our team, a clean and tidy, Responsible, Problem Solving and Positive Attitude is what we strive for, So we are looking for people who will respect that and take pride in our jobs putting safety first.
If you think you want to work for us then please forward your CV to info@nationalliftingsolutions.co.uk.